Why is Flossing Important?
Did you know that if you don't floss you're missing 40% of your tooth's surface?
Proper flossing removes plaque and food particles in places where a toothbrush just can't reach like in between your teeth and under the gum line. Excessive plaque build-up can lead to tooth decay (cavities) and gum disease which is why flossing daily is highly recommended.
Gum disease is an inflammatory disorder that can contribute to major problems throughout the body. Recent studies suggest links between advanced gum disease and diabetes, heart disease, Alzheimer's, and stomach cancer, though more research is needed.
Just flossing properly once a day can greatly decrease your chances of gum disease.
So…how do you floss properly?
Keep reading to find out!
Proper Flossing Technique
According to the ADA (American Dental Association) the proper way to floss is as follows:
Use about 18 inches of floss wound around one of your middle fingers, with the rest wound around the opposite middle finger.
Hold the floss tightly between the thumbs and forefingers and gently insert it between the teeth.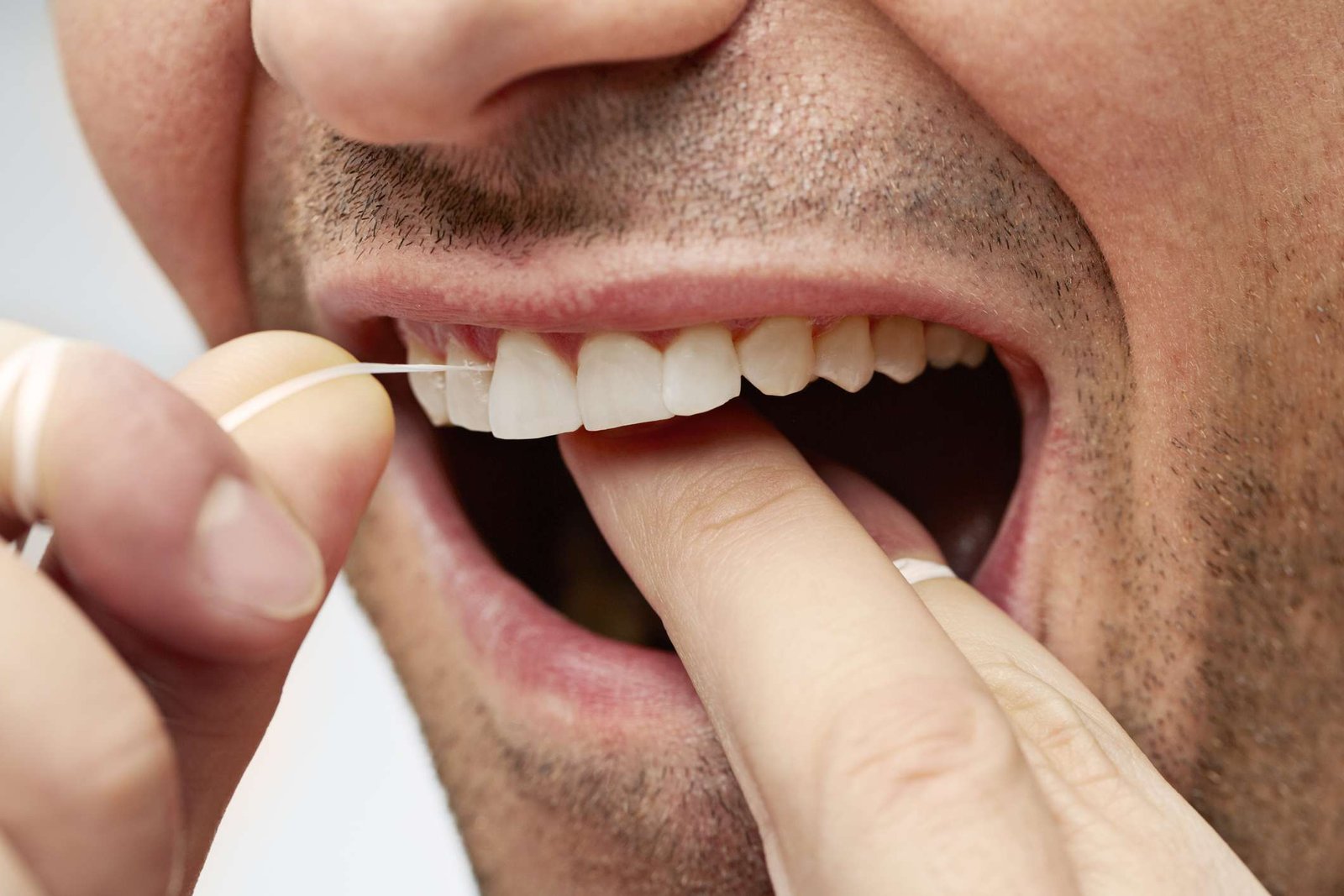 Curve the floss into a "C" shape against the side of the tooth.
Rub the floss gently up and down, keeping it pressed against the tooth. Don't jerk or snap the floss.
Floss all your teeth. Don't forget to floss behind your back teeth.
Your Dental Health
When it comes to your health, trust in the dentists at Dental Made Easy. Dental Made Easy has the best dental practices in New York City and we are open on Sundays as well as late evenings. All of our dental offices are opened and accepting new patients at this time.  We are rated among the top dental practices in New York, NY with numerous 5 star reviews on Google, Yelp and Facebook. For a teeth cleaning or exam, we recommend calling or  booking an appointment online with one of our talented dental professionals. All new patients may also take advantage of our $149 Cleaning Special that includes an exam and x-rays or our Free Dental Implant Consultation Special.
To set up your appointment give us a call at (844) 979-EASY (3279). We have offices in Forest Hills, Queens, Little Caribbean, Brooklyn and Garden City, Long Island. Walk-ins welcomed, we take emergencies and we are open on late nights to accommodate patients with a busy schedule. We hope to see you soon!
*The contents of this article were not written by a professional. All information provided has been gathered from other sources and citations can be provided once asked for. Dental Made Easy LLC relinquishes any responsible for any actions taken upon reading this article. The material and information contained on this website are for general information purposes only. You should not rely upon the material on this website as a basis for making any health or business decisions. Dental Made Easy LLC makes no representations or warranties of any kind, expresses or implied about the completeness, accuracy, reliability, suitability, or availability with respect to the website or the information, products, services, or related graphics contained on the website for any purpose. Any reliance you place on such material is at your own risk.